Face Paint Stencils Kit 100 stuk voor kinderen
Perfect voor de drukke face-painter, kinderen die op het gezicht schilderen en voor diegenen die hun set klein willen houden. Deze herbruikbare plastic gelaatsstencils zijn leuk en gemakkelijk te gebruiken voor gezichtsverf. Zeer geschikt voor schminken, airbrush, droge poeders en tijdelijke tattoo-inkten. Verschillende maten en designs in deze set gelakte verfsjablonen zijn klein en groot genoeg voor kinderen of voor de ouders op een feestje. Probeer meer dan één sjabloon in een ontwerp te combineren voor extra effect. Om een ​​3D-effect te creëren, tikt u met een spons met één kleur en schuift u het sjabloon vervolgens een beetje over en tikt u met een tweede kleur. Sponzen moeten licht vochtig zijn en als u op de verf tikt, houdt u het sjabloon stevig tegen de huid met behulp van de twee tafels aan elke kant van het ontwerp. Veeg stencil schoon met een vochtige doek.
Productafbeeldingen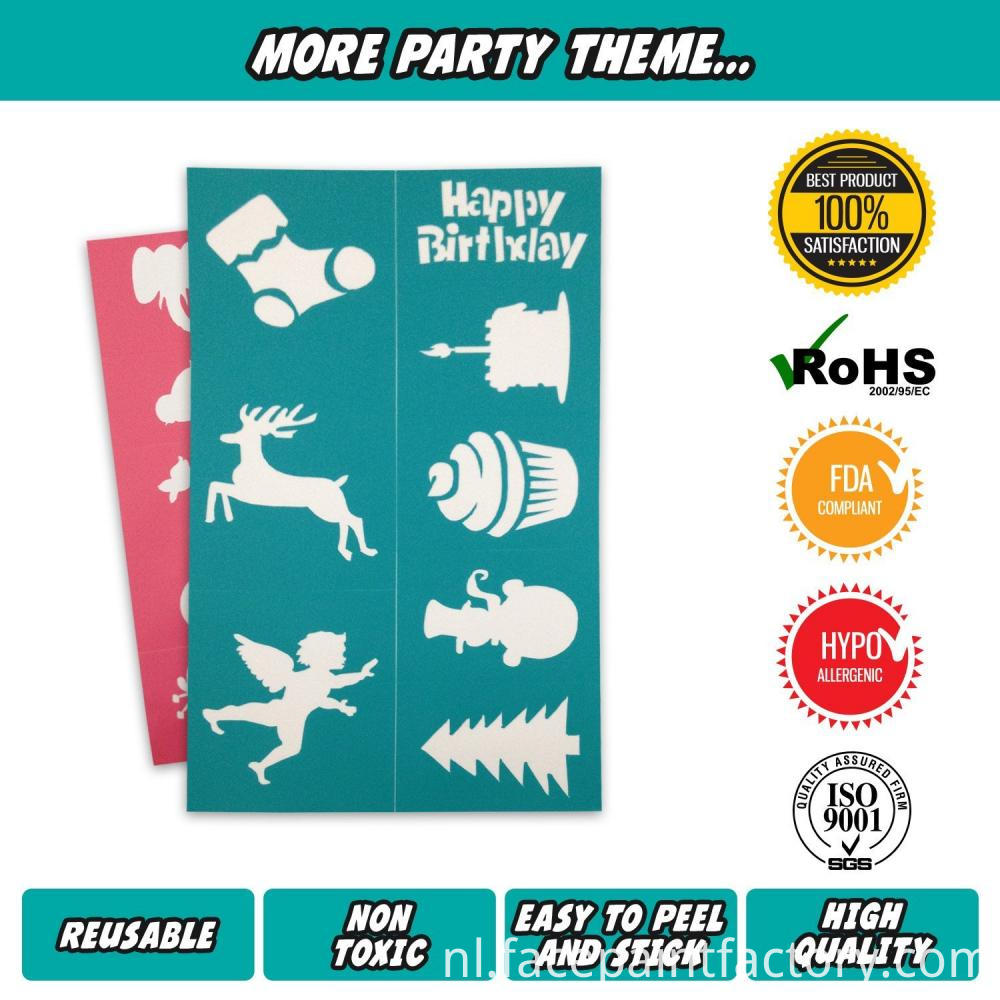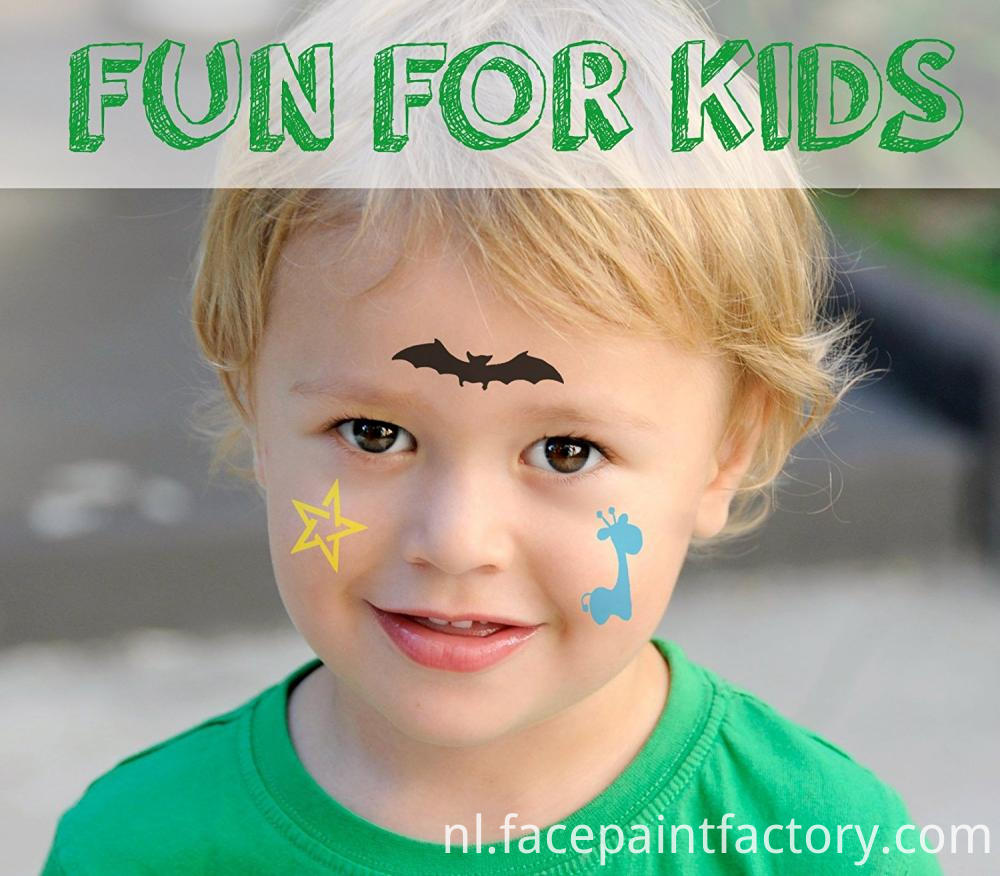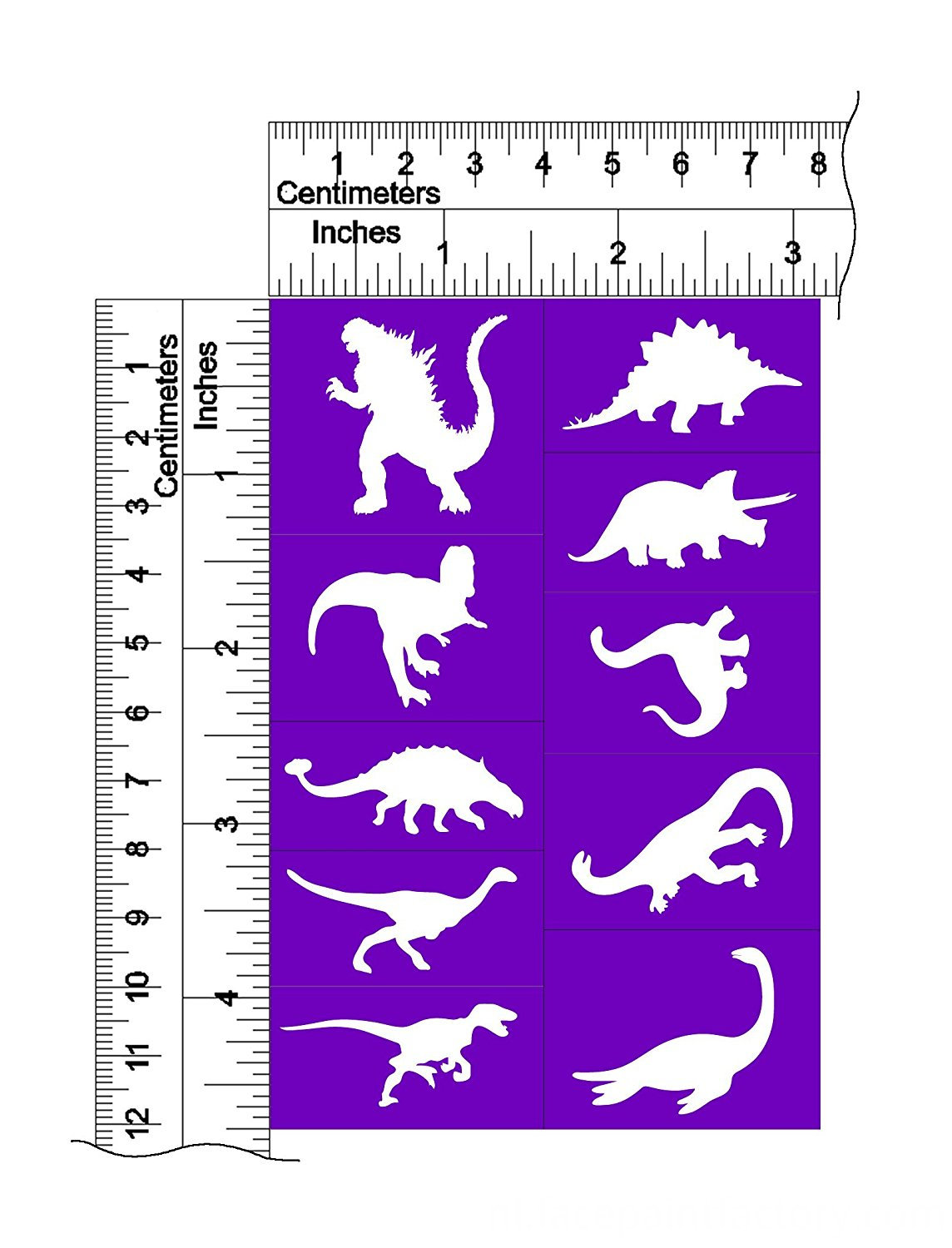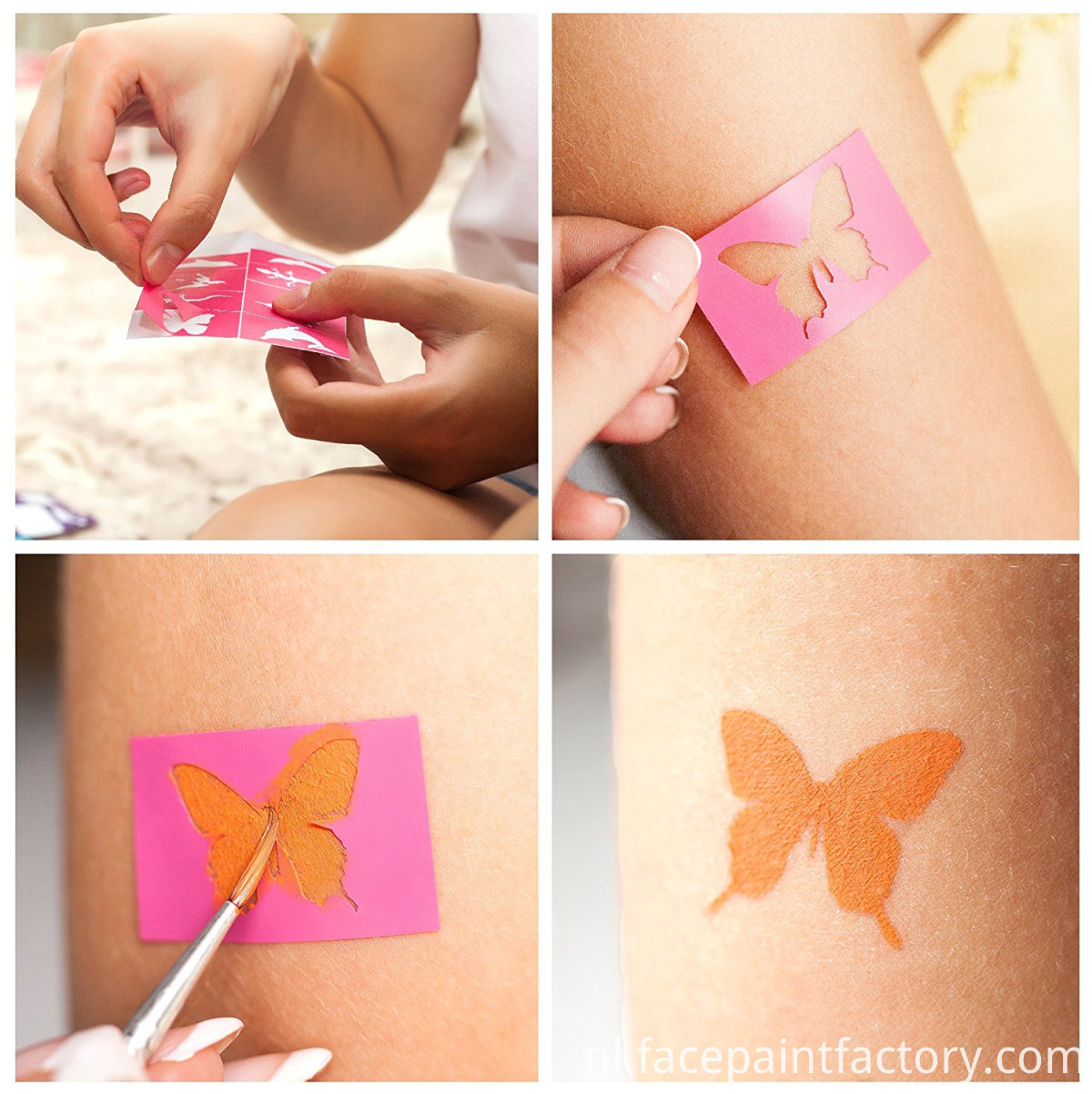 Instructies en tips
Gebruik instructies:
1. Reinig en droog het gezicht of de huid.
2. Kies je favoriete sjabloon, plak het op je gezicht of je huid en vul de kleur in met gezichtsverf.

Opmerkingen:
1. Elke stencil wordt aanbevolen om 3-4 keer te gebruiken.
2. Deze stencils zijn veilig voor kinderen van 3 jaar of ouder.
3. Bewaar ze alstublieft in een koele en droge omgeving.
Product Categorie : Face Paint Stencil