Soft Face Body art Paint Stencils Designs
Veel plezier met onbeperkte creativiteit en verbeeldingskracht! Onze Schmink-stencils zijn ontworpen om veilige en leuke schminken voor kinderen te bieden. We hebben geprobeerd om kinderen een gelukkige jeugd te bieden, terwijl ze de verbeelding en creativiteit van kinderen trainen. Onze Schmink Stencils zijn uniek ontworpen voor verschillende feestjes en evenementen, zoals Kerstmis, Halloween, Carnaval, School & Kerkevenementen. U kunt genieten van schminken met onze stencils, zelfs als u een beginner bent! Hoe je schildervaardigheid ook is, je kunt gemakkelijk plezier creëren met onze stencils.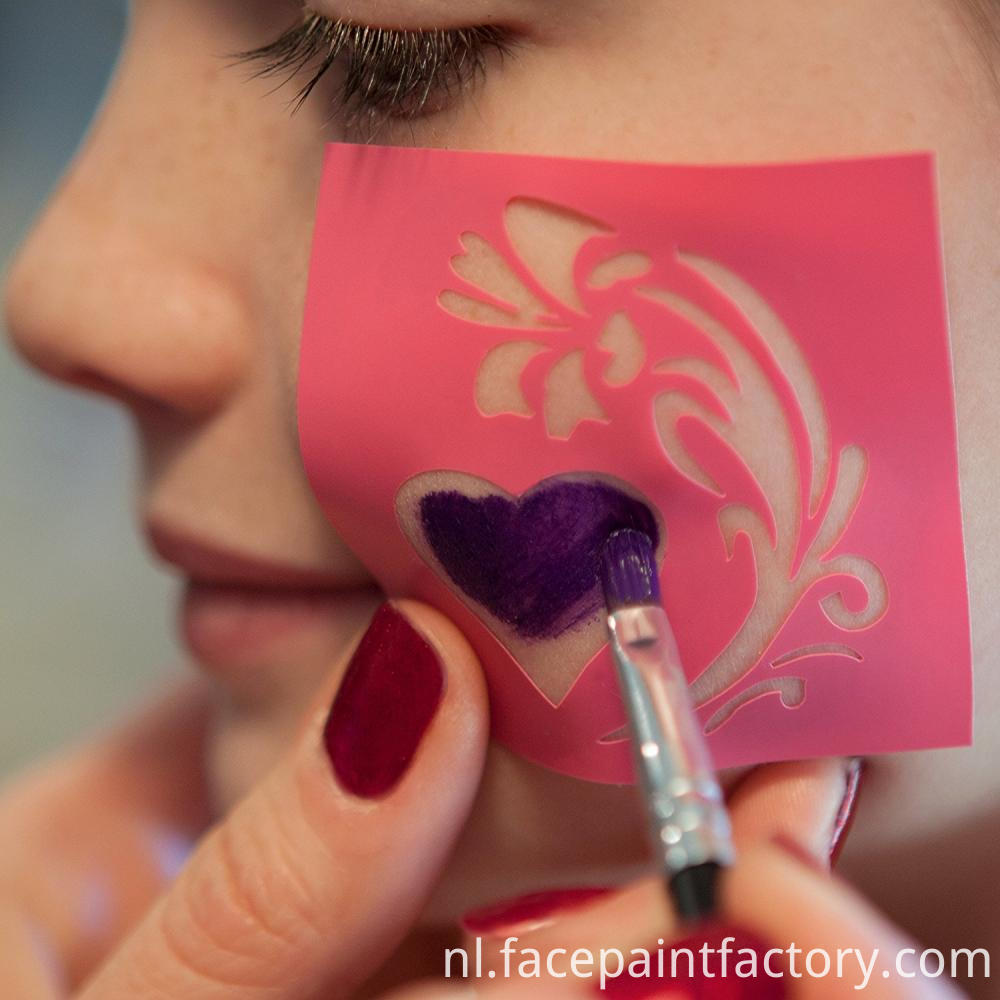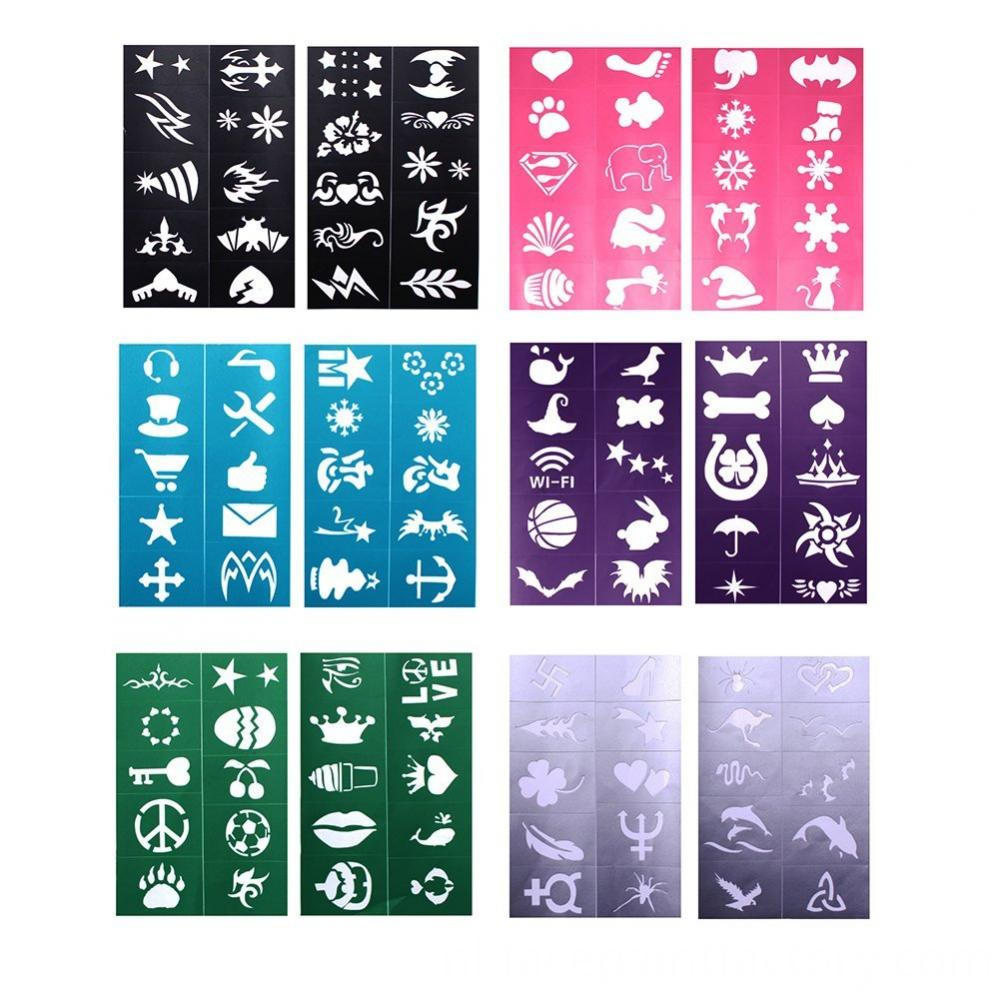 Ben je niet zeker van je vaardigheden?
Maak je geen zorgen. We hebben ook herbruikbare plastic gelaatsafbeeldingen voor je.
Je kunt schilderen met de stencils of zelf schilderen met je verbeelding.
Het helpt je kinderen te transformeren in elke plek waar hun verbeeldingskracht hen neemt, van dieren tot een dinosaurus of zelfs een superheld.
Kinderen kunnen meteen beginnen met plezier maken, en het kan uren aan blijven.

Producteigenschap
Maak gezichtsverf op eenvoudige wijze, geen ervaring vereist

Als je niet echt een artiest bent, maken we supersterke stencils voor het schilderen van het gezicht. Ze zijn zelfklevend en flexibel, zodat ze de contouren van het gezicht en lichaam volgen voor een perfecte toepassing.

Inclusief populaire personages en thema's voor kleine jongens en meisjes! Dus het maken van het favoriete ontwerp van uw kind kan niet eenvoudiger!

Gelaatsafkrab stencil kan meerdere keren worden hergebruikt

Perfect Size for Kids Faces en voor het maken van tatoeages met glitter op handen, armen of benen.




Onze gelaatsafbeeldingen blijven stabiel op de huid dankzij een laag die zacht op de huid blijft plakken en onberispelijke afbeeldingen met nauwkeurige randen achterlaten.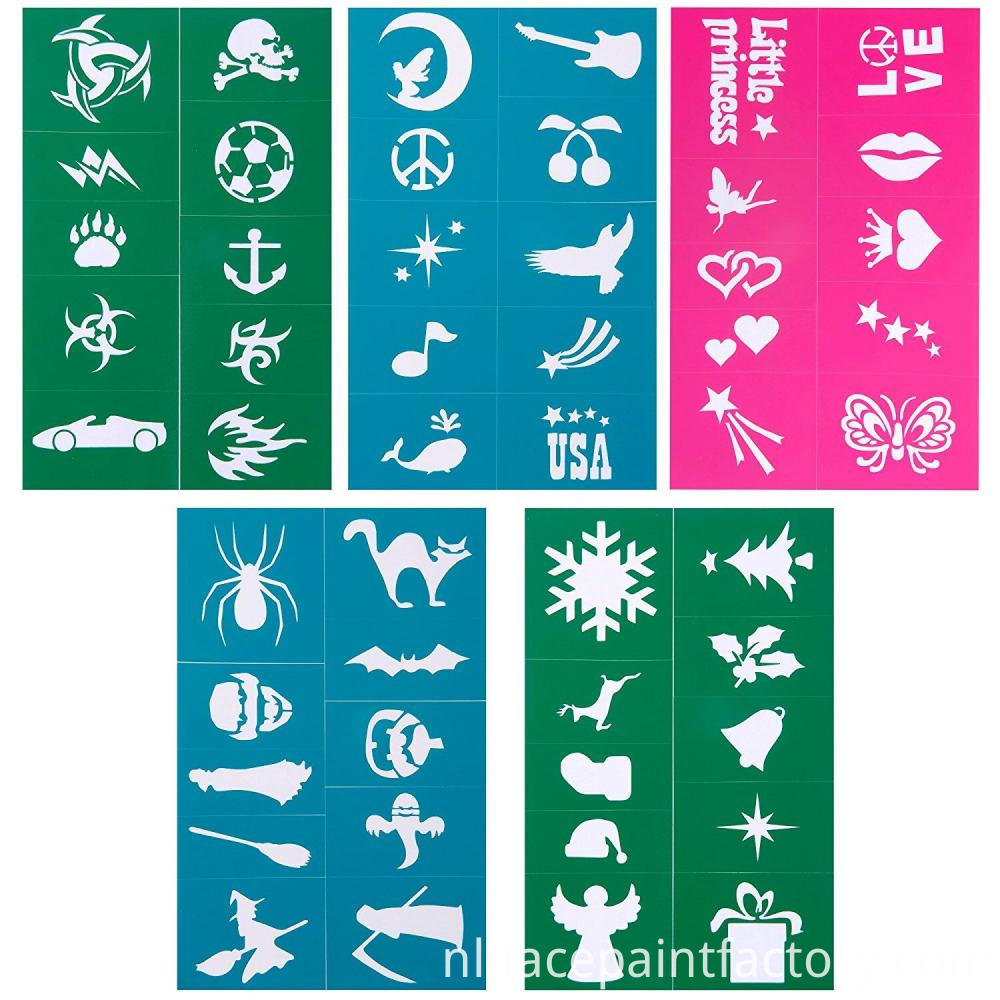 Opmerkingen:
1. Test eerst en stop met gebruiken als irritatie optreedt.
2. Let goed op bij het gebruik rond de ogen en lippen.
3. Aanbevolen voor kinderen boven de 3 jaar oud.
4. Bewaar het op een koele, droge plaats en niet in direct zonlicht.


Product Categorie : Face Paint Stencil